Grown-ups embracing children's fashions
The fashion industry is experiencing a revolution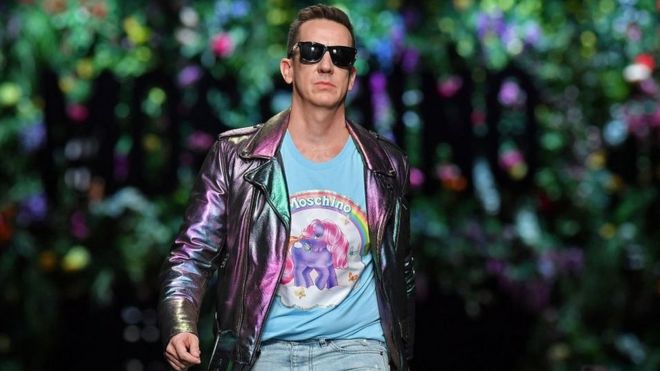 Products once considered to be "too childish" or alternative for women to wear are now increasingly popular.
Moschino has just launched its My Little Pony collection for Spring/Summer 2018 at Milan Fashion Week.
But the trend has led to renewed debate among consumers about whether wearing such fashion items is a sign of immaturity.
A new social phenomenon is arising on Instagram, whereby young women have become the key influencers for their friendship circles and communities.
Social trends
Users now regularly post photos of their outfits on Instagram, together with a full run-down of what they are wearing and where they got it from.
If someone has a unique and unusual item, others covet it.
To ensure that more people see the outfit shot posts, users include hashtags for different styles and tag the small businesses they purchased the item from.
This helps other consumers find the product, as well as providing free publicity for independent brands.
Over time, these trends grow on social networks, often without ever receiving mainstream media coverage.
Relatable fashion
Now, some of these fashion trends are making their way into the mainstream – whether it's seashell bags, pink heart chokers, sparkly rubber phone cases, pastel jackets, comfortable boat-like shoes called "creepers", fluffy neon fur tops or colourful see-through backpacks.
"People just want something they can relate to," says Rosanna Mackney, the creative director of Dreamy Bows, a UK retailer of Japanese fashion.
"If you see a model in a magazine, you know they've had styling and a makeup artist to do it for them, but if you see someone's Instagram account, you know that they achieved that look by themselves, so you know it's a lot more realistic that you can achieve the look yourself."